Cole Sillinger Slump?
NHL Player Cole Sillinger Not Matching Last Year's Records
Cole Sillinger, the Columbus Blue Jackets 2021 first round pick. Taken 12th overall, he had a pretty good season with 16 goals and 15 assists over 79 games. The amount of goals he scored was enough to land him 9th in goals for rookies and assists were in 13th among last year's rookies. He played better defensively with 43 blocked shots by a forward rookie earning him 3rd place.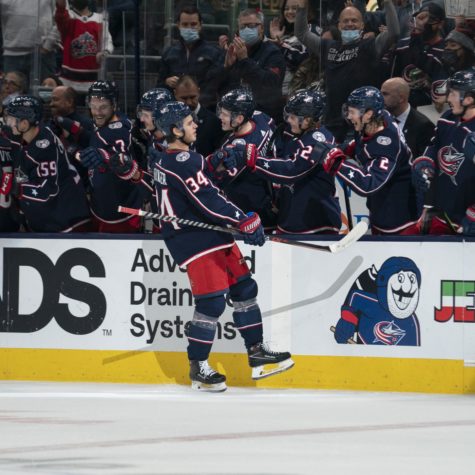 What is happening to Cole Sillinger? He is just not playing like he should be, and there could be many reasons for this. One could be a lingering injury that occurred during the Columbus Blue Jackets training camp in September but, it's unlikely for a day-to-day injury to still have effects on players especially with the training staff they have. Another reason for his play could just be the mental aspect of the game. Often called a  "sophomore slump", this sometimes happens when they want to overperform their rookie year and usually, it results in playing worse.
 This could've started mid-september during training camp or if the injury stopped having effects on Sillinger it would have started during the preseason at the end of september. Sillinger only put up 2 points, a goal and an assist in three games, sadly his preseason short and only playing three out of eight games.