Sports Heating up for Winter
A Look at our Winter Athletic Teams
Winter athletics are now in full swing. How are the Northmont winter teams doing so far?
Boys basketball: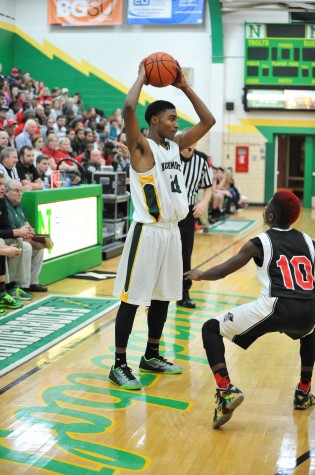 At about midpoint of their season, the boys basketball team has a record of 6-5 overall and 0-3 in conference play, which places them 6th in GWOC Central. Although their record doesn't reflect it, the team has put in a lot of work against many tough teams this season so far, including a big 62-58 win in overtime against Fairfield. With eleven games left in the season, the team hopes to turn that record around and finish on top.
Girls basketball: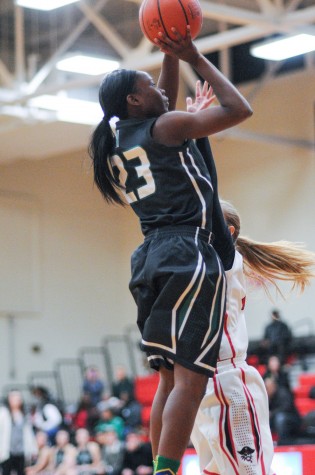 The girls basketball team has a record similar to the boys team, 5-7 overall and 1-2 in conference play, placing them 4th in GWOC. The team has played many tough games and come away with some impressive wins over Bellbrook and Wayne. Although they have won a couple tough games, they have also lost to very difficult teams, such as Trotwood-Madison and Oak Hills. The team will be hoping to play some of those early season teams and come out with a win the second time around.
Bowling: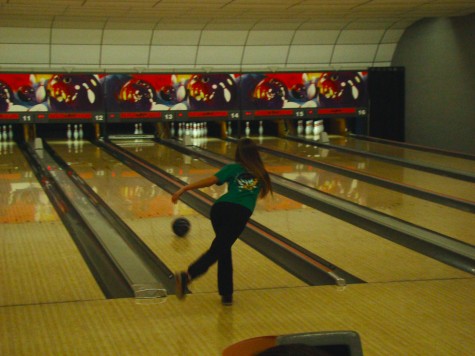 Girls Bowling:
Seven games into their season, the girls bowling team has an overall record of 2-5. That record comes as a surprise considering the team finished in ninth place overall at last year's postseason tournament. Three of their five losses have come to Beavercreek, Wayne, and Fairmont, all are currently ranked  in second, third, and fourth place in GWOC Central. The team is just behind Fairmont, who have an overall record of 3-1. If the girls bowling team can manage to win most of their eight remaining matches, they have the potential to move up in the ranks and make it to the postseason tournament again this year.
Boys Bowling:
Starting their season with a record of 4-4 overall and 2-2 in conference play, the boys bowling team must have a huge turn around now if they want to finish their season in the same place they did last year, placing first overall in GWOC Central with an overall record of 12-3. Although they have four losses already, those losses came to challenging opponents, such as Sidney and Beavercreek. With eight matches left in the season, the boys bowling team will be hoping to pull out as many wins as they can.
Swimming: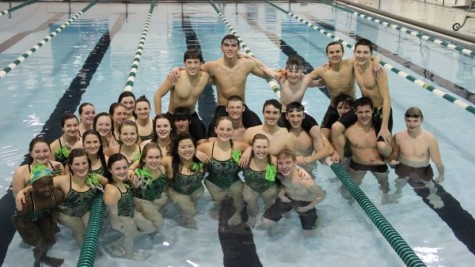 Girls Swimming:
Not to be outdone by the boys team, the girls swimming team has also had an impressive season. They too won on Senior night, with a final score of 66 points, Wayne 22 points, and Arcanum 3 points. The girls team placed tenth place at the Butler Invite, third place at the Greenon Invite, and team member Delaney Schreiber broke a school record at the first meet of the season, where she broke the school 500 yard freestyle record by three seconds. On January 17-18, the girls team will also be competing at the Southwest Classic District meet.
Boys Swimming:
Winning their first two meets and dominating over Wayne and Arcanum on Senior night, the boys swimming team is having a spectacular season. On top of these three wins, the boys team has also defeated Chaminade-Julianne, placed fifth overall in the Butler Invite meet, and an impressive first place over 22 teams at the Greenon Invite. Coming up for the team on January 17-18 is the Southwest Classic District meet. This meet is held at nine different locations in the Dayton and Cincinnati area, making it one of the largest high school swimming meets in the country.
 Wrestling: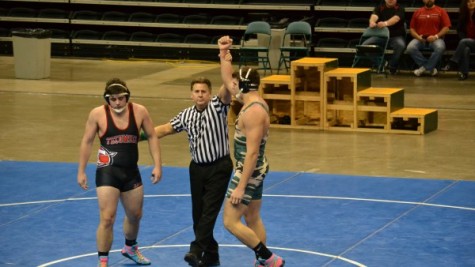 With team members in almost all weight classes, the wrestling team is off to another great start. One thing unique about this team is that they have brothers on the team, Chad and Chase Craft, who are both placed second in their individual weight class. Ezra Smith is ranked fifth overall in weight class 120. In the 126 pound weight class, Orion Blake is tied for eighth place with an individual record of 2-8 so far. With a current record of 13-5 in weight class 145, Kyle Gross is currently ranked in second place. Other ranked team members include Cole Garrretson in eighth place in the weight class 152, Matt Wysong in third place in weight class 160, Matt Wilcox and Dylan Moran are tied for eighth place in weight class 170, Sam Wilcox in first place in weight class 182,  Dillon Edwards in second place in weight class 195, David Henson in fourth place in weight class 220, and Ryan Cloud in second place in weight class 285.
Academic Challenge:
The Academic Challenge team has been undefeated since 2008 and are looking to keep that streak alive as they start their season with a perfect 3-0 overall record. While it is early in the season for them, the team has a returning Coach of the Year winner Mr. David Jones, First Team All Division members Sam Blizzard and Meghan Jenkins, Second Team All Division member Kara Combs, and Special Mention winner Rylee Fitzgerald. With at least 12 remaining season matches, the team hope to keep up their undefeated record.
*All records and statistics are current as of January 15